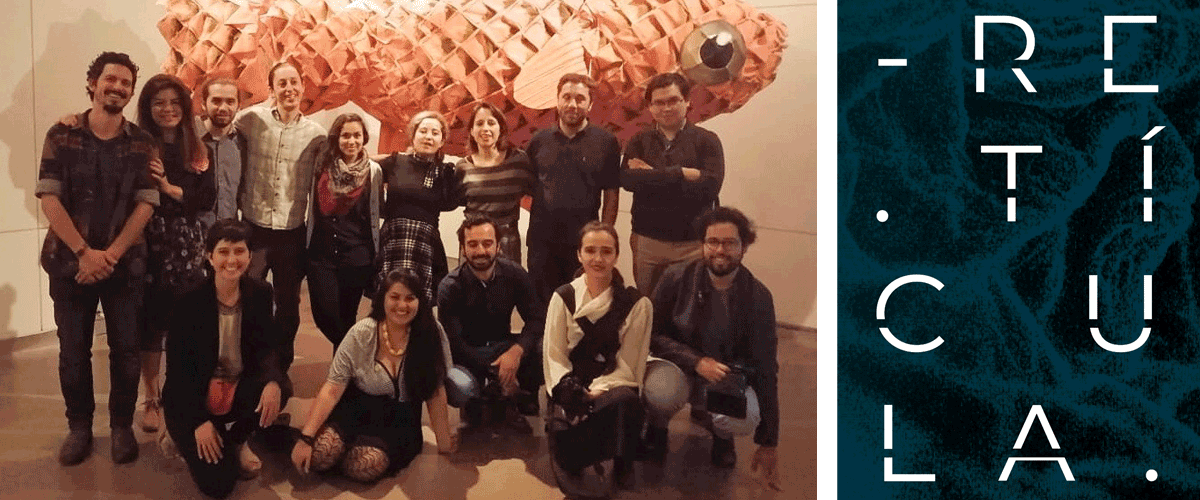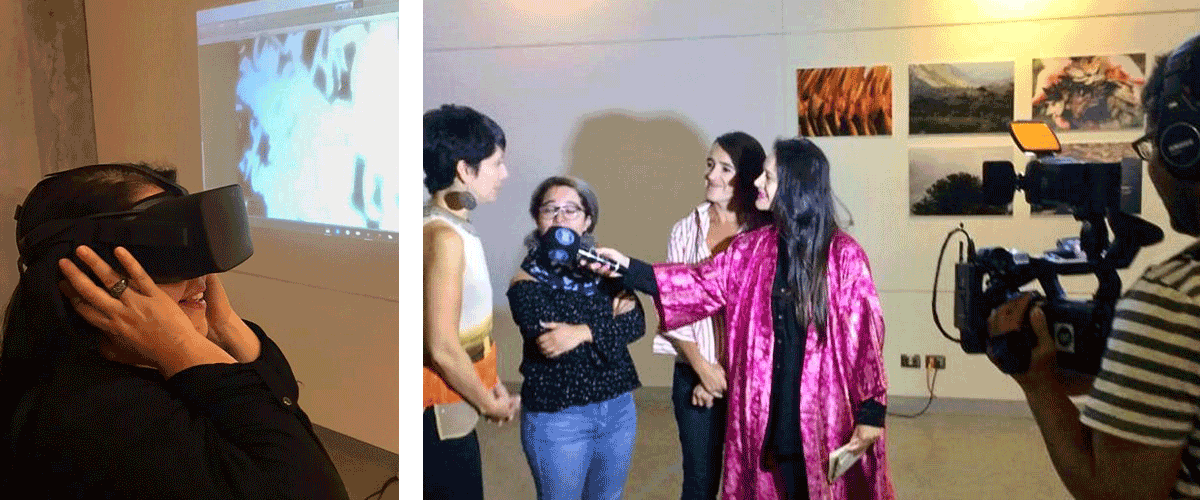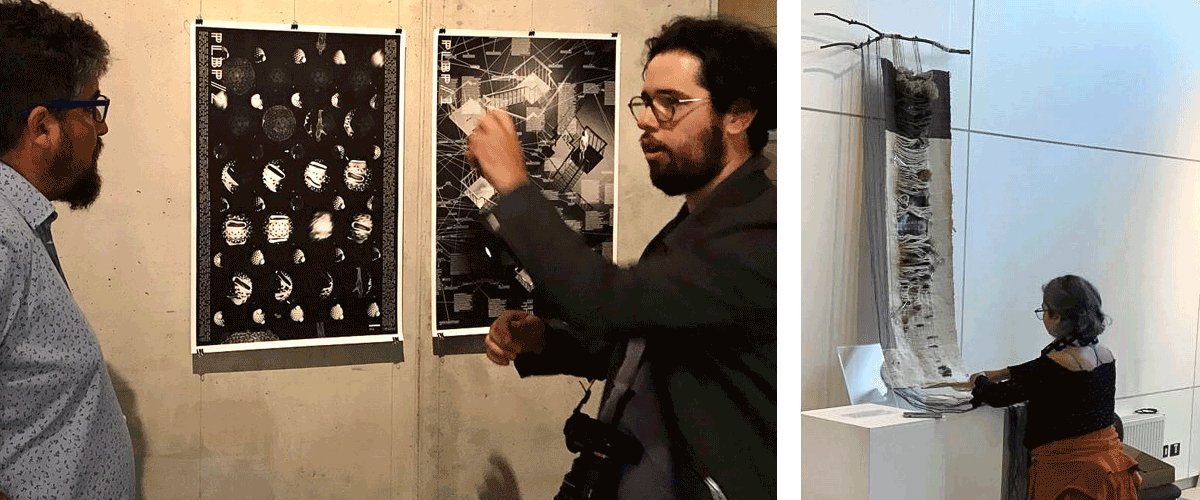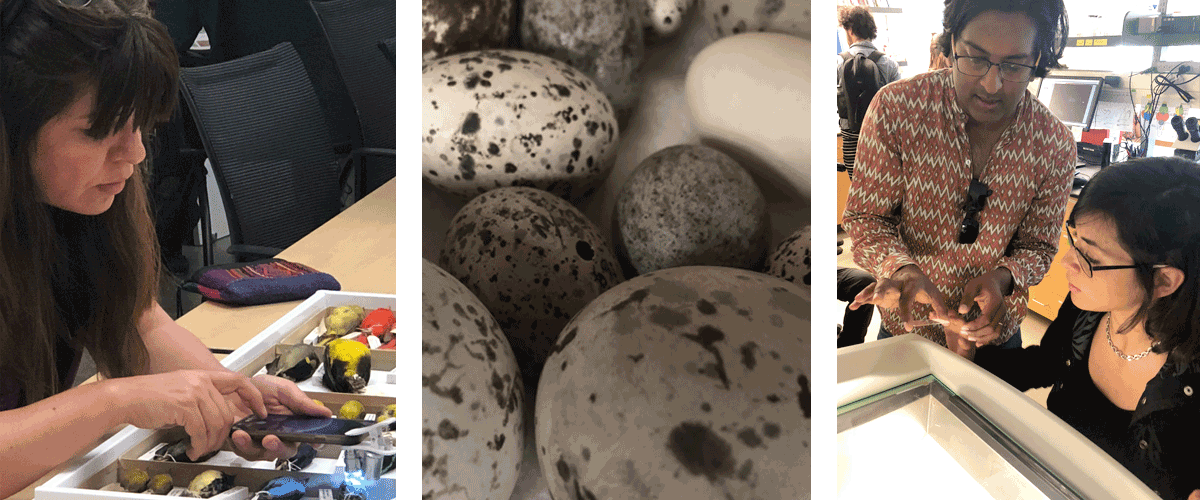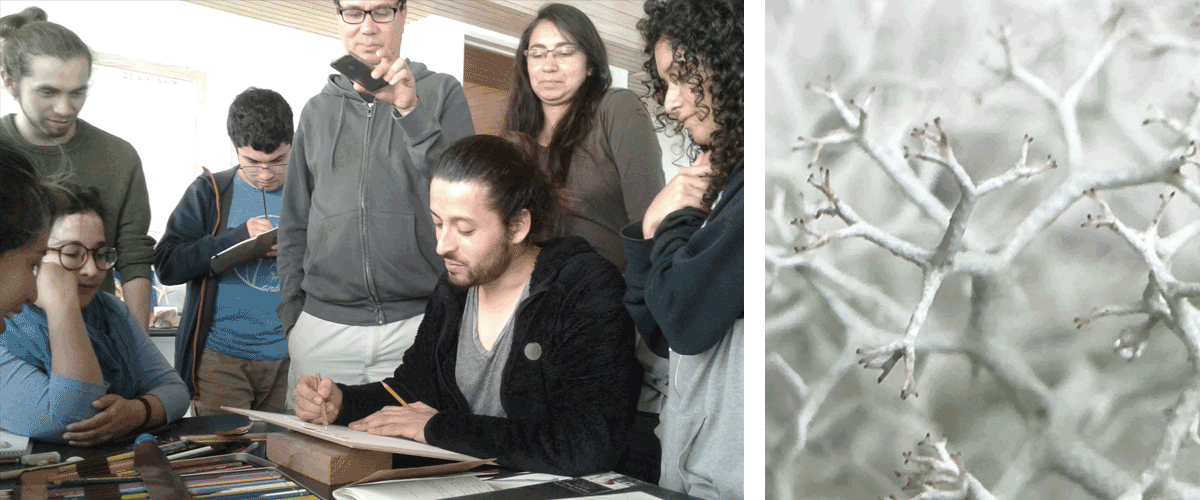 PROGRAMA
ASKXXI: Arts and Science Knowledge Building and Sharing in the XXI Century es una comunidad interhemisférica de científicos, artistas, diseñadores y comunicadores que forjan nuevos métodos de colaboración virtual, visualización y creación conjunta que atraen a nuevos públicos interesados en el mundo natural, su diversidad y conservación. El programa, fundado en 2017, creó oportunidades de viaje, intercambio cultural y terreno/laboratorio/taller inmersivas para que artistas y científicos chilenos colaboren, compartan investigaciones y enfoques artísticos con profesionales afines en el Pacífico Noroeste de los Estados Unidos.
ASKXXI: Arts and Science Knowledge Building and Sharing in the XXI Century is an interhemispheric community of scientists, artists, designers, and communicators forging new methods of virtual collaboration, visualization and co-creation that engage new audiences interested in the natural world, its diversity and conservation. The program, founded in 2017 created immersive travel, cultural exchange and field/lab/studio based opportunities for Chilean artists and scientists to collaborate, share research and artistic approaches with like-minded professionals in the Pacific Northwest of the United States.
RETICULA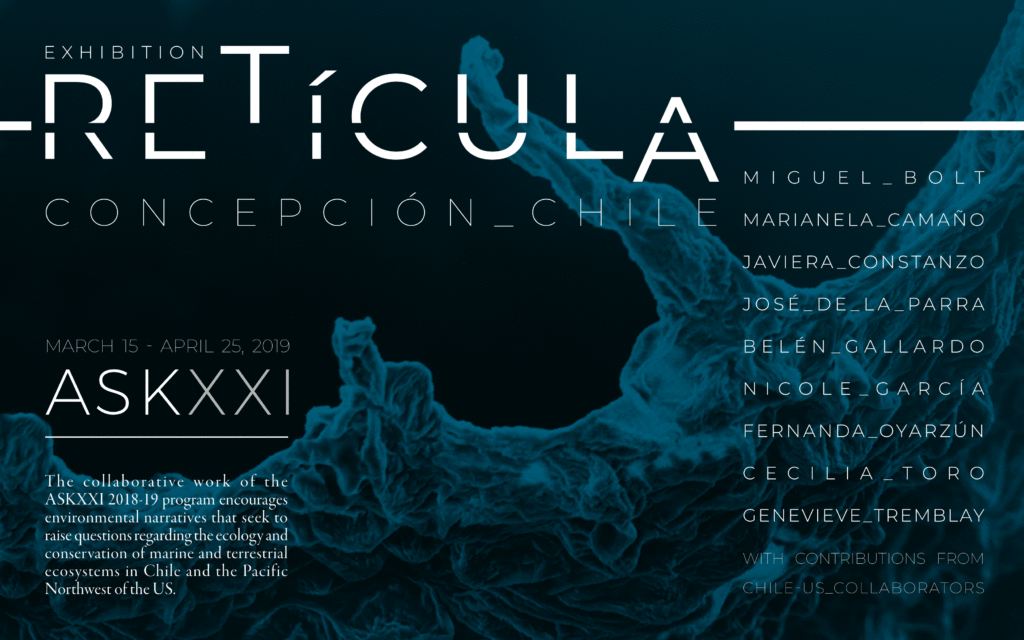 La exposición Retícula, que cierra el primer año del programa académico, explora las redes y estructuras que se manifiestan en el mundo natural, y nuestra idea de conexión, de construcción de redes de conocimiento abiertas y creativas, y de ecosistemas culturales. A través del pensar y del crear, el arte y la ecología, reimaginamos los desafíos que nuestros ecosistemas marinos y terrestres enfrentan en ambas regiones, y comunicamos el rol del intercambio cultural y la indagación conjunta en la protección de los ecosistemas nativos.
The exhibition Retícula, which closes the first year of the academic program, explores the network and structures manifested in the natural world, and our idea of connectedness, the building of open, creative, knowledge networks and cultural ecosystems. Through thinking and making, art and ecology, we reimagine the challenges our marine and terrestrial ecosystems face in both regions and communicate the role of cultural exchange and joint inquiry in protecting native ecosystems.
Retícula se inaugura el viernes 15 de marzo 2019 a las 7:30 PM, en la Galería Cultura UCSC, ubicada en el Centro de Extensión UCSC / Alonso de Ribera 2850, Concepción, Chile.
Retícula y ASKXXI son parte de la Bienal Concepción Arte y Ciencia, que se llevará a cabo del 3 al 5 de abril, en Concepción. En ese contexto, las fundadoras de ASKXXI ofrecerán una charla pública sobre el programa el 3 de abril.
Retícula opens on Friday, March 15, 2019 at 7:30 PM, at the UCSC Culture Gallery, located at the UCSC / Alonso de Ribera Extension Center 2850, Concepción, Chile.
Retícula and ASKXXI are part of the Biennial Concepción of Art and Science, which will take place from April 3 to 5, in Concepción. In that context, the founders of ASKXXI will offer a public talk about the program on April 3.